Visiting Chateau Jun

~Part I Introduction of the Winemaker~
3308 Hishiyama, Katsunuma-chou, Koushu-shi, Yamanashi
https://www.chateaujun.com/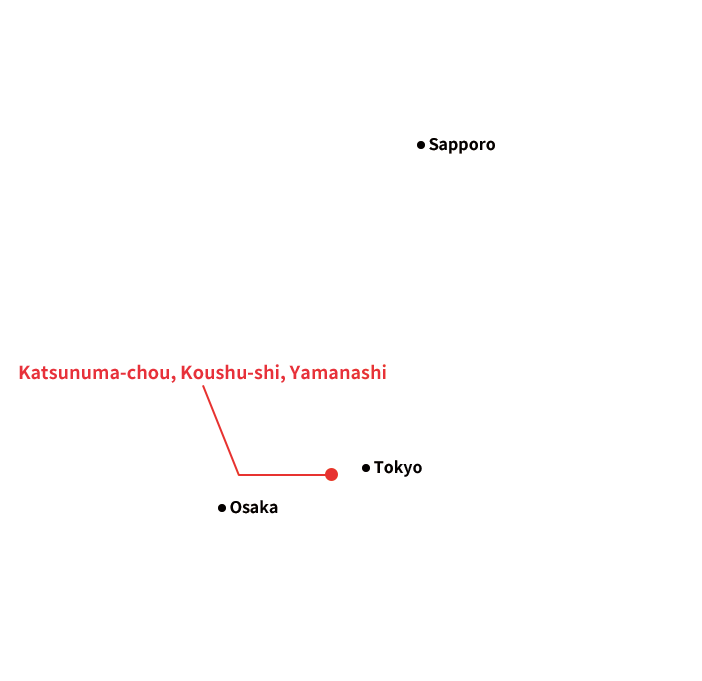 About
Mr. Kinya Nibayashi

Chief Winemaker at Chateau Jun Co., Ltd.

After graduating from the Department of Economics, Faculty of Economics, at RISSHO University, Mr. Nibayashi worked in the Economic Department's Agricultural Policy Section, located at Tatebayashi City Hall, Gunma Prefecture. He later worked at the Tatebayashi City Children's Science Museum (now the Chiaki Mukai Memorial Children's Science Museum) until 1998. After retiring, he became an agricultural trainee at Haramo Wine, then later an employee mainly in charge of cultivation.

As a seminar member of agricultural economics at the university, he wished to find a job with an agricultural theme. He was fascinated by winemaking as it involves processing and selling agricultural products as a form of agricultural industry. He was also fascinated by the many elements of wine that can be enjoyed, such as color, aroma, and flavor, which led him to enter the world of winemaking. In 2002, he moved to Chateau Jun, wherein 2009 he obtained his sommelier certification by the Japan Sommelier Association and, in the same year, became a Certified Wine Scientist through the University of Yamanashi, which was only about 30 people in Japan at the time.
About
Chateau Jun

Born as a Winery from a Fashion Manufacturer

Chateau Jun was established in 1979 in present-day Fujiki, Enzan, Koshu-shi as a winery of JUN Co., LTD. In 1989, the winery moved to its current location in Katsunuma-cho, Yamanashi Prefecture. Initially, the winery produced wine using only purchased grapes but, in 2000, it acquired its own vineyard of about 0.7 ha.

Grapes Produced in a Basin Climate

Chateau Jun is located in the Kofu Basin of Yamanashi Prefecture which has one of the most pronounced inland climates. The diurnal range and continentality is high. In addition, there is a mixture of high and low rainfall areas within the prefecture, with grapes being grown within the low rainfall area.

Aiming for Clean Wine

Mr. Nibayashi aims to make clean wines that are as free of miscellaneous flavors as possible. Since wine is for the human palate, he wants to ensure that the winemaking process intentionally meets this purpose, rather than through accidental or unintentional fermentation. He also takes great care to ensure that contaminating bacteria, such as Brettanomyces, do not have a chance to cultivate as much as possible.
"Chateau Jun Koshu 2018" Served at the G20 Osaka Summit

"Koshu 2018" Selected for G20 Osaka Summit

On June 28, 2019, a cultural event and dinner for G20 invited countries, leaders of international organizations, and other attendees was held at the Osaka Guest House in the Nishinomaru Garden of Osaka Castle. As part of the hospitality for the leaders, "Chateau Jun Koshu 2018" was served to the leaders and attendees at the dinner. This is one of the biggest achievements in the history of Chateau Jun.

Awarded Four Stars for Two Consecutive Years at the Japan Winery Awards

Chateau Jun has been awarded four stars for two consecutive years since 2020 in the Japan Winery Awards, which seek to evaluate wineries as a whole, rather than tasting the quality of individual brands.

"Chateau Jun wines, in all grades, from the lowest to the highest, are a bit above their actual price point rather than at their price level. That may be one of the reasons for the awards," Mr. Nibayashi said.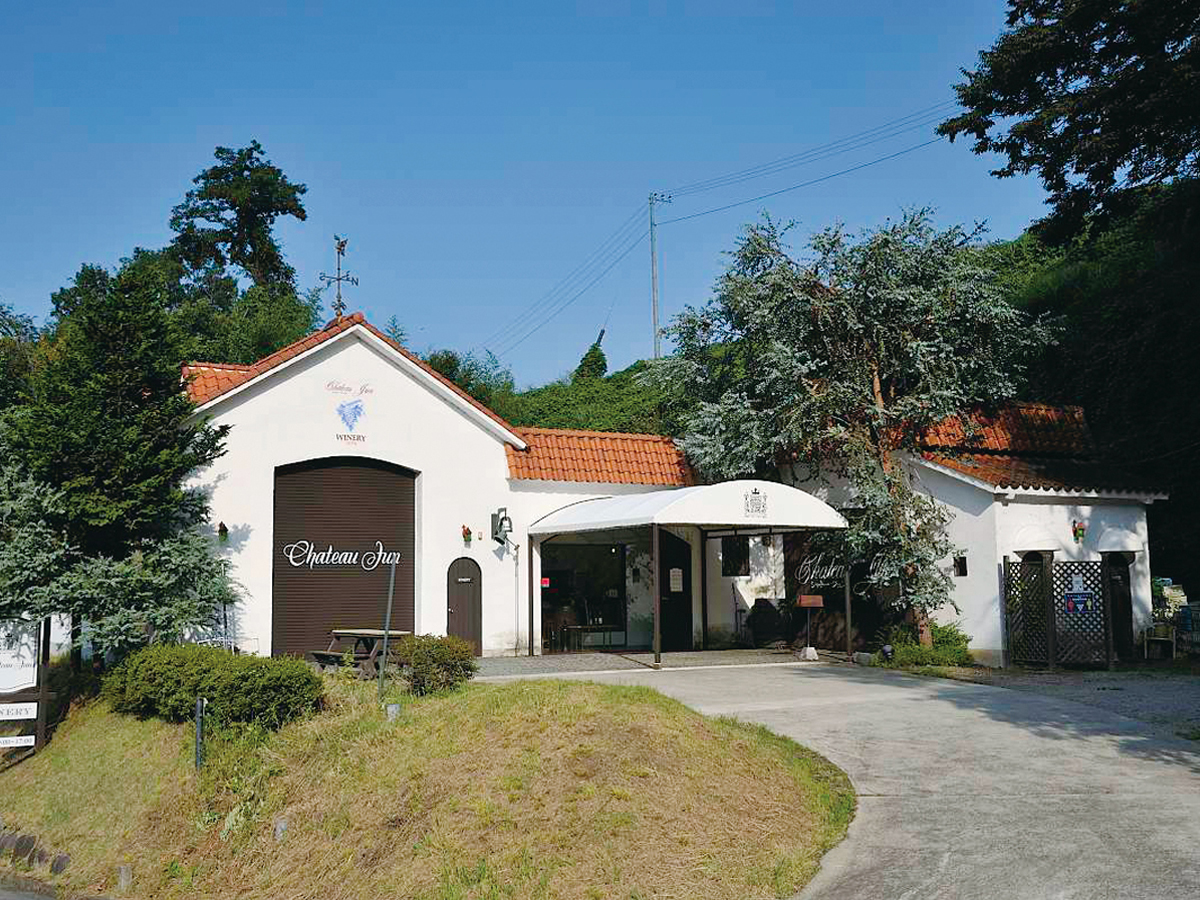 Basic Data
Established Year: 1979
Own Vineyard Area: 0.7 ha
Contracted Farmers: 5.0 ha
Annual Production: 70,000 bottles
Main White Wine Grape Varieties:
Koshu, Sémillon, Delaware, Sauvignon Blanc, Riesling
Main Red Wine Grape Varieties:
Muscat Bailey A, Cabernet Sauvignon, Merlot, Petit Verdot, Adirondack, Pinotage, Pinot Nior, Marselan, Yama Sauvignon